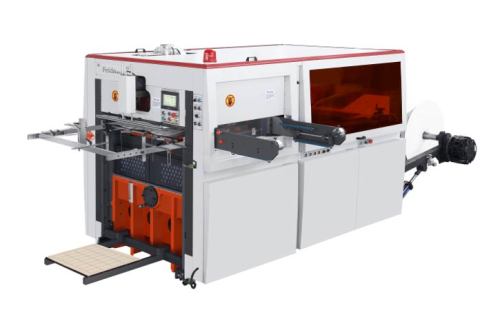 Paper roll die cutting mahcine for paper cups
Description
LZ series automatic web die-cutting machine based on international advanced technology, has a high stability, high safety performance, high precision of the finished product, it's widely used in printing, packaging and paper products industries.
It adopts micro-computer, human-computer control interface, servo positioning, alternating current frequency converter, automatic counting, manual pneumatic lock plate, photoelectric correcting deviation system, electromagnetic
cluth
, centralized oil lubrication, overload protection and distinctive gearing.
So it guarantees smooth operations of returning paper and feeding paper, precise positioning and orderly withdrawing.
All the key parts and controls of the machine are imported. Such installation can realize the machine in steady pressure, precise positioning, smooth moving, safety and reliability.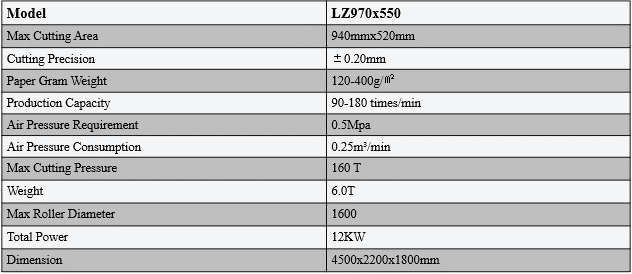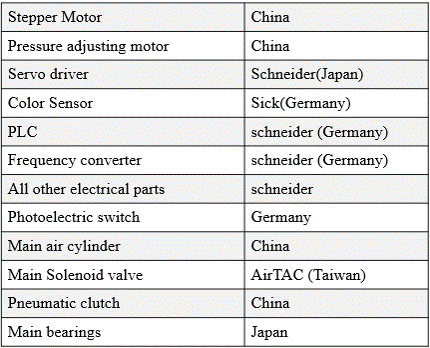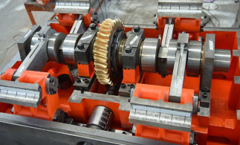 Worm Gear Structure
Perfect worm wheel and worm transmission system ensures the powerful and steady pressure and makes the cutting accurately while the machine runs with high speed, has features of low noise, smooth running and high cutting pressure.
Main base frame, moving frame and top frame are all adopts high strength Ductile Cast Iron QT500-7, which has features of high tensile strength, anti-deformation and anti-fatigable.
Lubrication system
Adopts forced lubrication system to ensure main driving oil supply regularly and reduce friction and prolong the machine life, machine will shut down for protection if oil pressure is low. The oil circuit adds a filter to clear the oil and a flow switch to monitor lacking oil.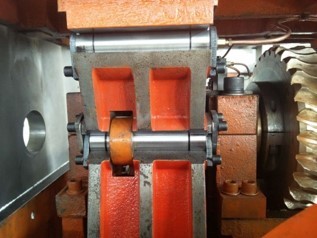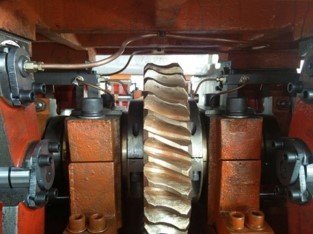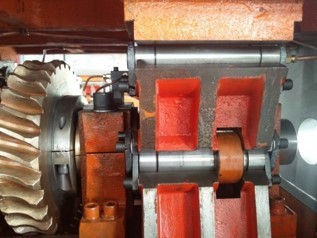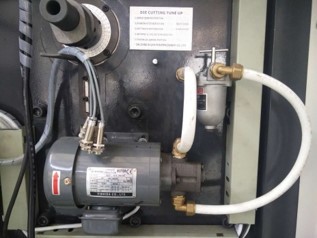 Pneumatic clutch brake
Through adjust the air pressure to control the driving torque, low noise and high brake performance. The machine will shut down automatically if overload happened, response sensitive and fast.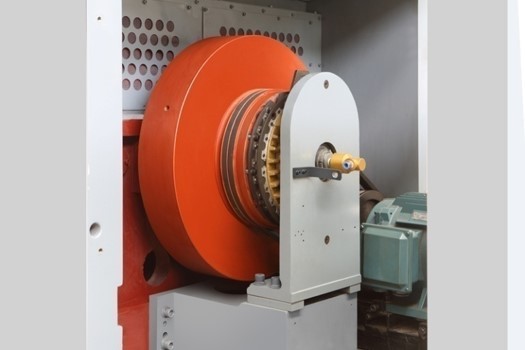 Electronic control presure
accurate and fast to achieve die-cutting pressure adjustment, The pressure is automatic adjusted through the motor to control the four feet by HMI. It is very convenient and accurate.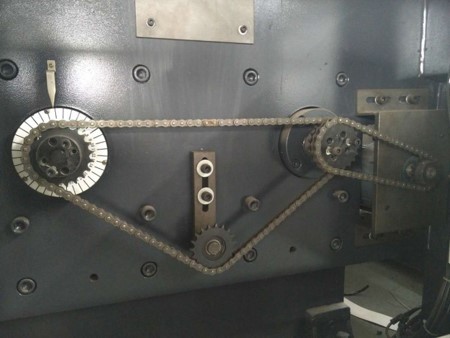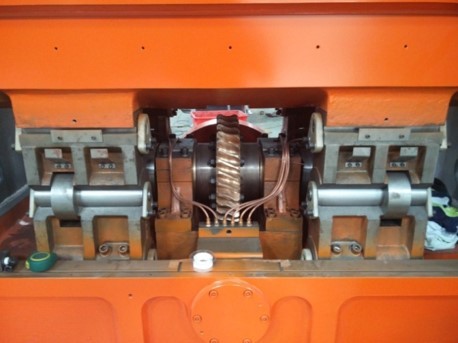 It can die-cut according to the printed words and figures or simply die-cut without them. The coordination between stepping motor and photoelectric eye which can identify colors assures the perfectly fit of the die-cutting position and figures. Simply set the feed length through the micro-computer controller to die-cut the products without words and figures.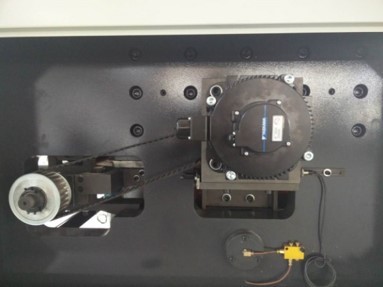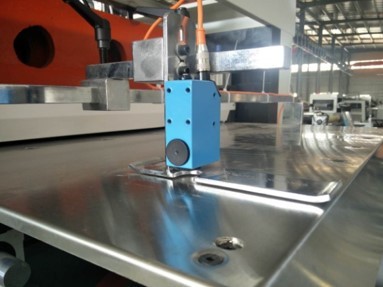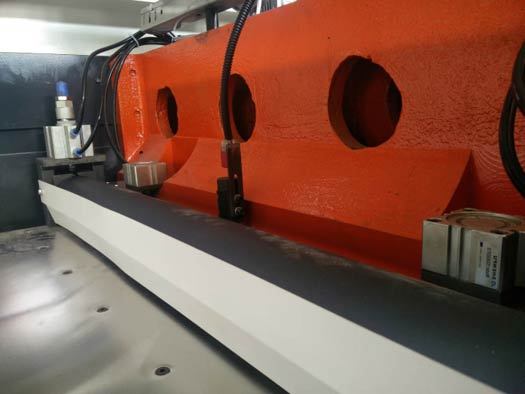 Paper block alarm
the alarm system makes the machine stop when paper feeding blocked.
Feeding units
Adopts chain type pneumatic roller unwind, tension controls unwind speed, and that's
hydraumatic
, it could support at least 1.5T. Max roll paper diameter 1.6m.