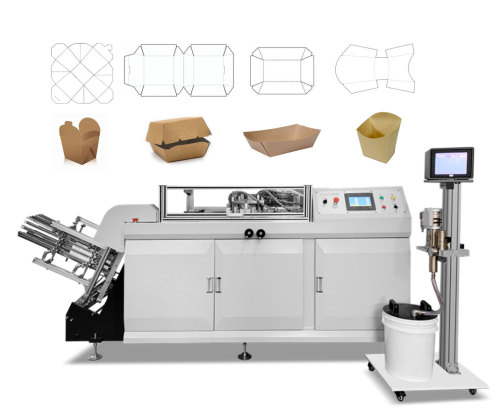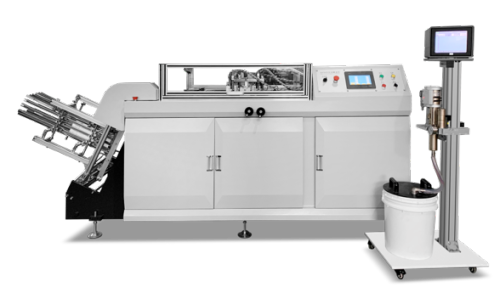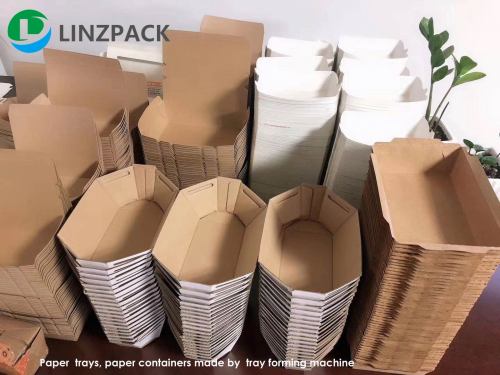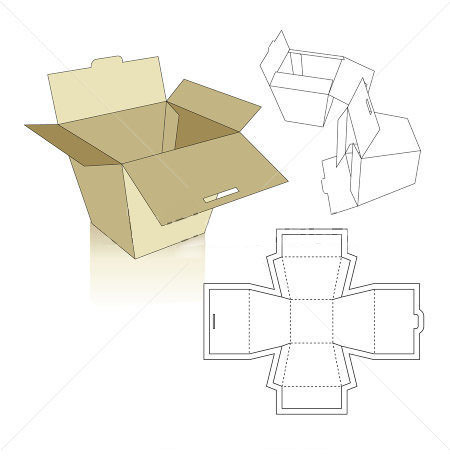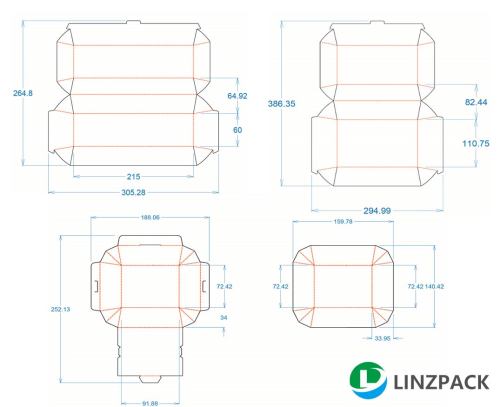 Paper burger box making machine
Item specifics
speed

80~180pcs/min
raw material

180~600gsm paper
paper thickness

250~400gsm
degree of taper

5° -40°
Description
Machine Introduction (With top mounted glue gun)
LZ-1200P tray forming machine is used to produce clam shell trays, chip scoops, leak-proof trays, lunch box, on-the-go trays, etc.
It adopts automatic feeding, gluing, erecting and other continuous processes to complete the molding of the product. It is with simple operation but intelligent touch screen .Setting data can be saved.
All Schneider brand electronic parts make the whole machine work stable and durable.Precise positioning, smooth running, safety and reliability.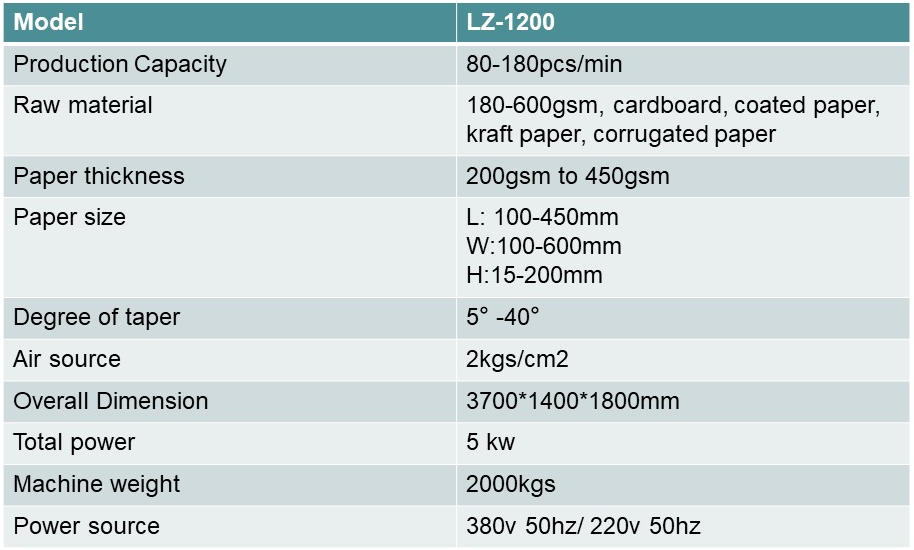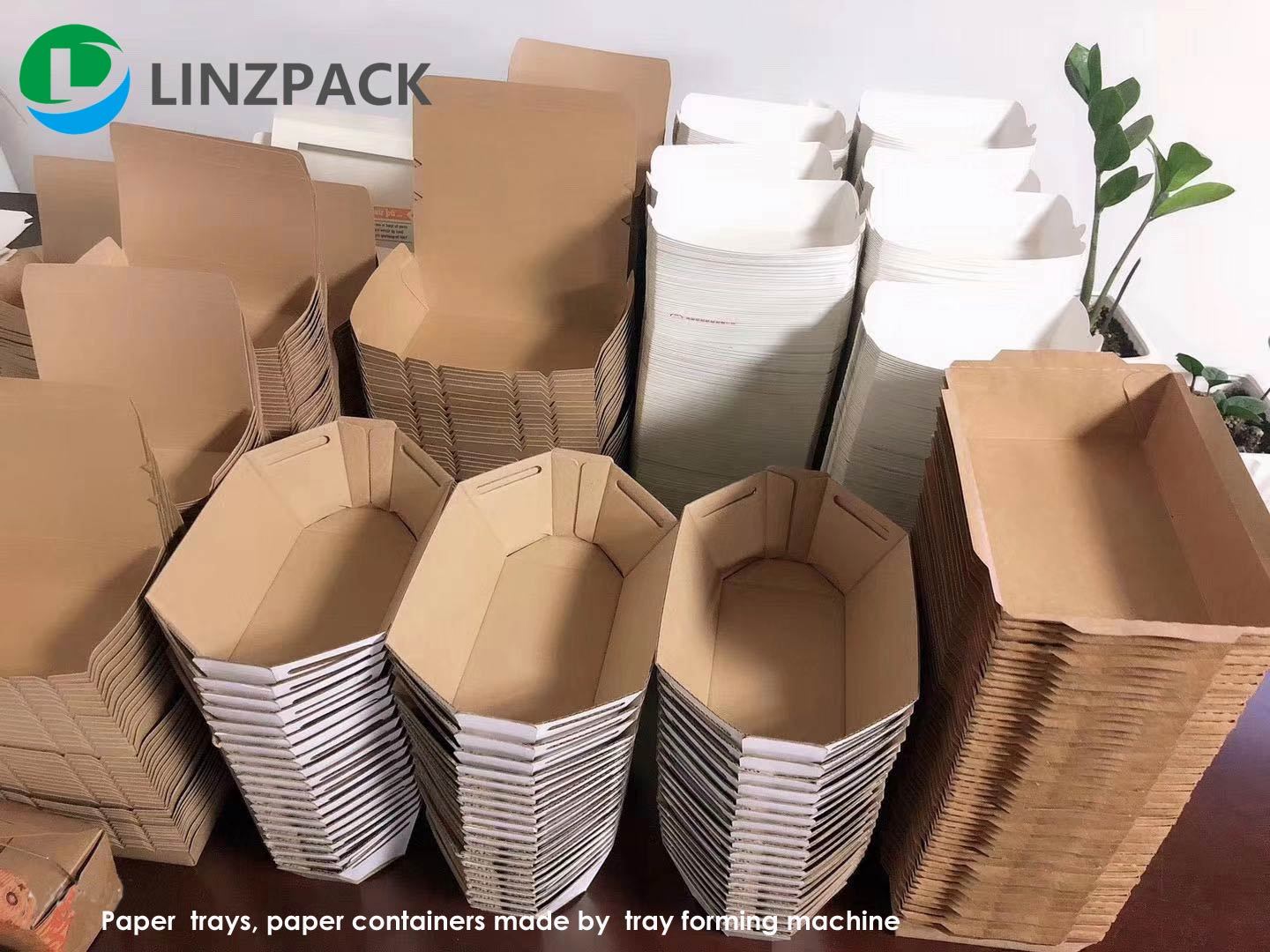 Glue application
Top mounted glue guns, precision gluing, don't need to clean the gluing part when the machine stop work every day, save labors, and glue guns gluing can save a lot of glue, cut down the glue wasting.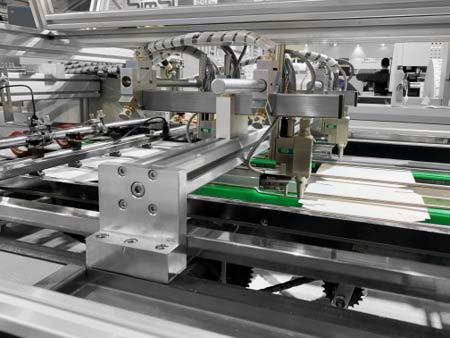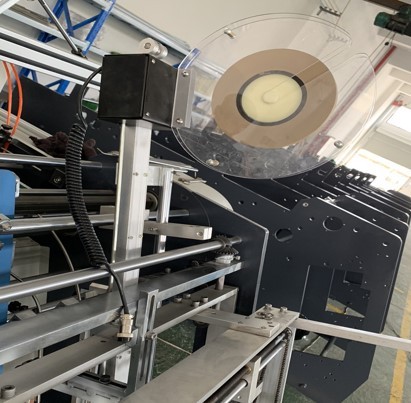 Paper box counting tape
The machine have counting paper equipment,
so that can count product quickly and accurately.
Sensors
Sensor 1: Paper will stop feeding when it is blocked.
Sensor 2: The paper box and the wheel will separate when paper no feeding.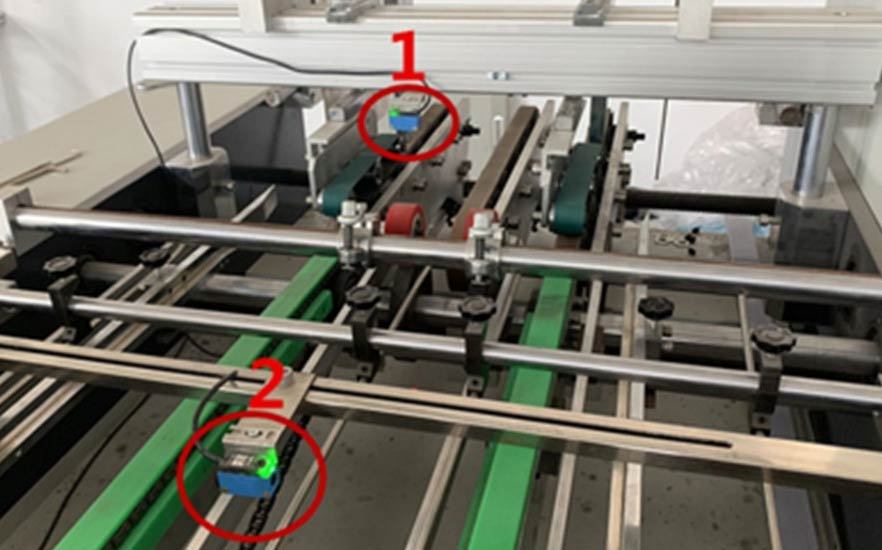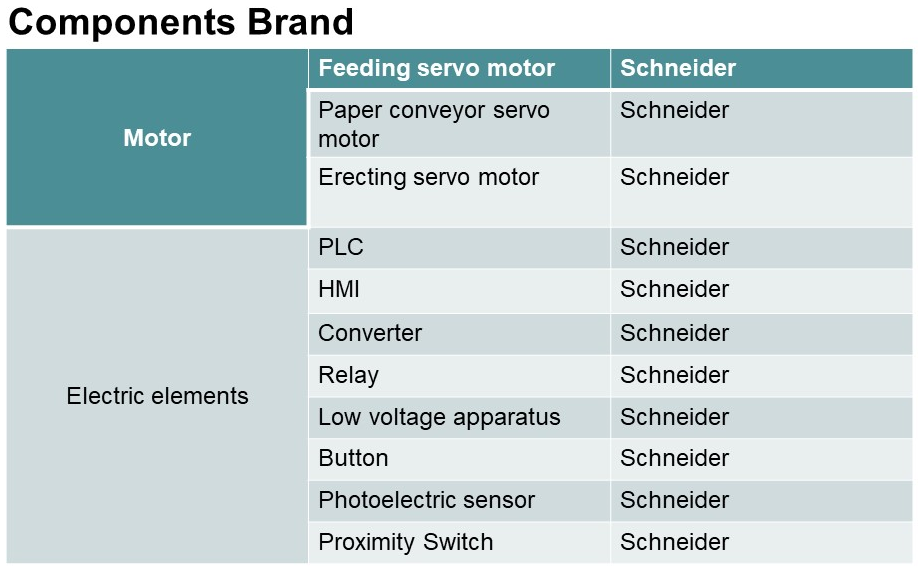 Total brand components
The whole machine adopts independent servo motor to control each moving part separately, such as the feeding part, conveyor part, and the erecting part, all of them adopts Schneider servo controlled separately. Guarantee the service life of the machine. So we can make sure our machine warranty is 3 years.
Molds
Two kind material molds can be selected: wood and nylon.
Wood molds is economic and nylon ones cost higher but more durable.