What kind machines are required to produce paper straw
Share
Issue Time

Mar 5,2020
The main machine to produce paper straws is the paper straw making machine, it is mainly made of paper feeding, gluing, forming, cutting and conveying parts.
Anyway, to make a paper straw whole production line,the paper straw machine is not enough,other relevant machines ,such as printing machine, slitting machine, paper straw packing machine and are also requried.
These machines can be found from paper straw production flow: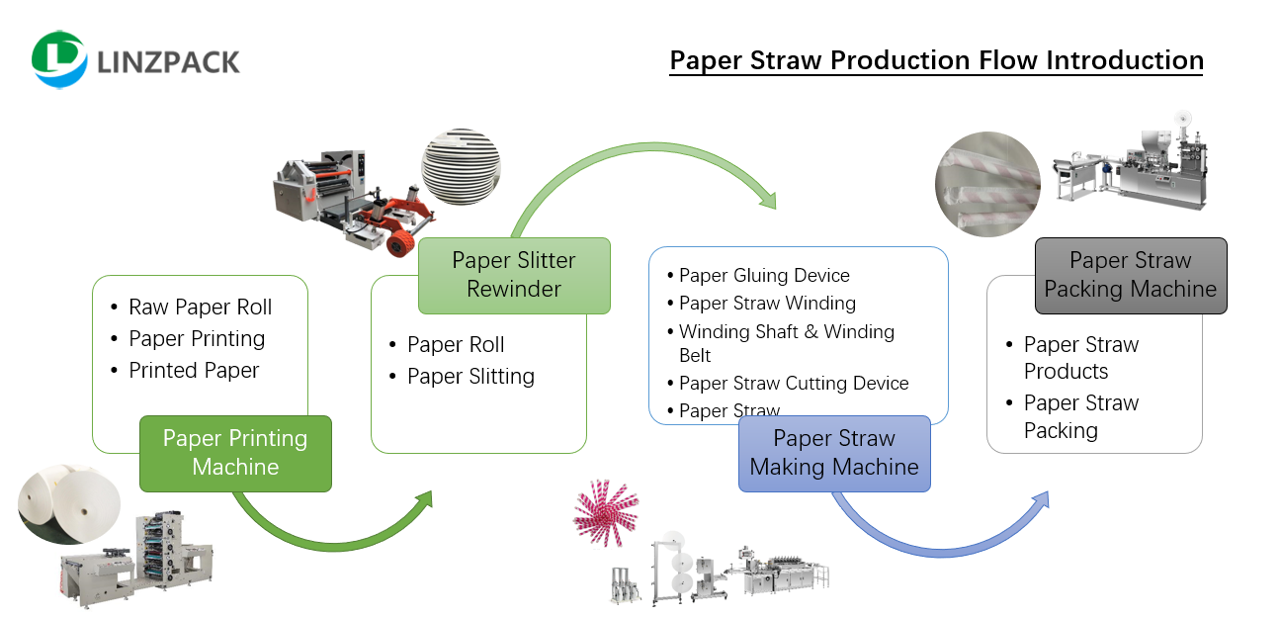 Printing machine is for paper straw with colorful surface, slitting machine is used to slit paper roll into required width , packing machine for single wrapped package or bulk package of the paper straws.
For a basic paper straw production line, the paper straw making machine and packing machine are necessary. Slit paper can be available easily sometimes, even for the printed paper roll. For new starter or those who is with limit budget, these two kind machines could be a good starting combination.